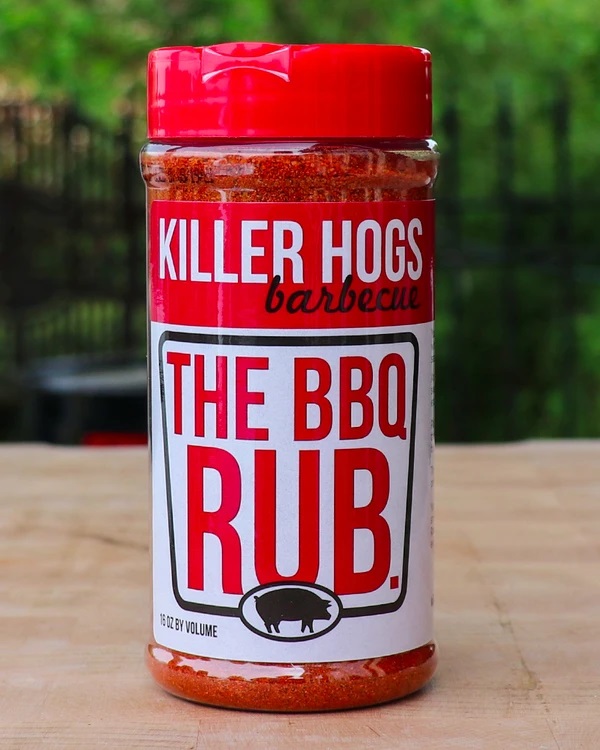 Killer Hogs The BBQ Rub 11oz-311gr
Killer Hogs Championship BBQ Team The BBQ Rub.
You don't win BBQ Championships without knowing a thing or two about seasoning meat.
And this rub has it all. flavor. balance. sweetness. and a nice little kick at the end. That's why this rub is THE BBQ RUB period.
Ingredients: Brown sugar, sugar, paprika, salt, spices (red and black pepper), dehydrated garlic, oleoresin paprika, dehydrated orange peel, natural flavor and less than 2% tricalcium phosphate added to prevent caking.
The manufacturing facility where Killer Hogs is produced does not use any product that contains tree nuts. Killer Hogs products do not contain gluten, but they are not manufactured in a gluten-free facility.