Socially involved
Corporate social responsibility and being socially involved.
Deep down, everyone wants to mean something to someone else. Doing good feels good. This applies on a personal level, but certainly also on a business level. Corporate social responsibility has an impact on several fronts. The common goal is supported, the quality of life in the local community is supported and this is how we show our commitment to society. Ultimately, it's about the radiant smile of people who help and of the people who are helped.
---
Mystery box
In 2023, we sponsored €2046.00 towards the sale of a mystery box for the Kika foundation. This box is expected to generate a minimum of €7,500 for the Kika foundation.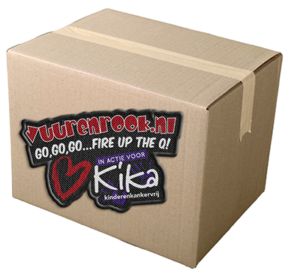 ---
Run for Kika Marathon donation
In 2023, we sponsored Ingrid and Jeanette with €1000.00 for their participation in the Run for KIKA Marathon during the New York Marathon 2023.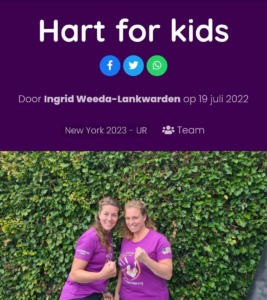 ---
Food Bank
The food bank is a charity that provides food free of charge to those who are financially unable or barely able to provide for their livelihood and to prevent food wastage. For these families, the food package they receive weekly from the Food Bank means that they have food on the table for a few more days and something extra for the holidays is usually not available at all. In December 2022, RESACO distributed all customers of the Montferland food bank a beef or chicken roulade before Christmas.

---