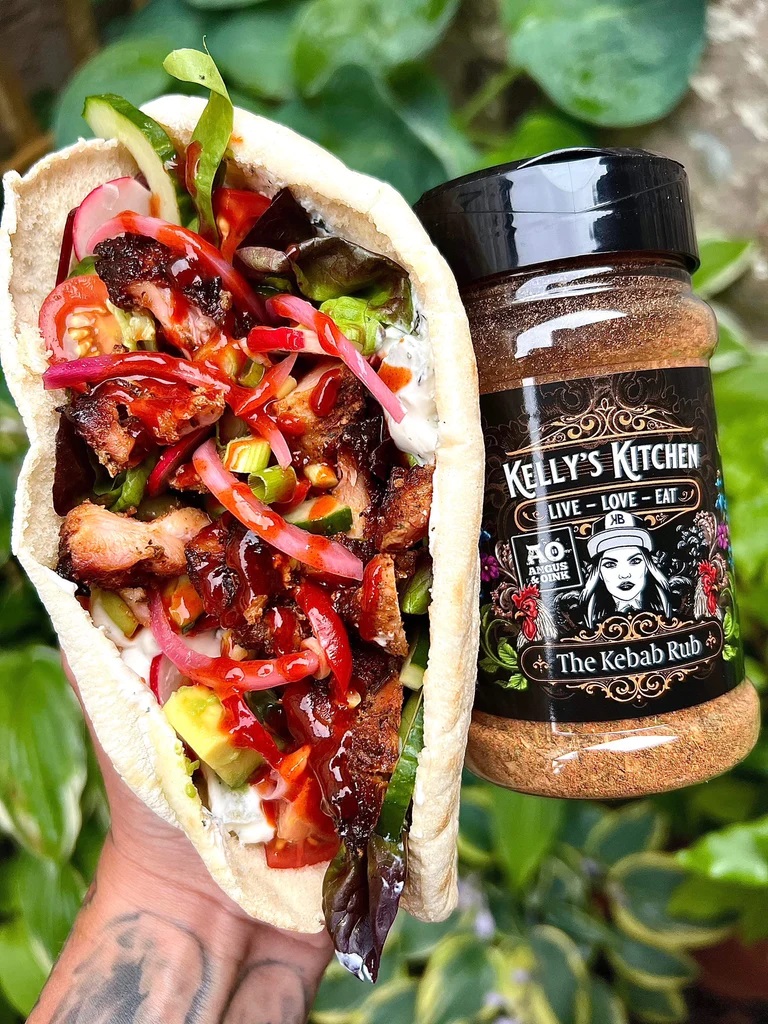 Angus & Oink Kelly's Kitchen 205 gr
Kelly's Kitchen Seasonings are inspired by family cooking and food from the fire pit. The "KellyBab" (Chicken Thigh Kebab) as it's known, because famous in the UK BBQ Scene due to it's simplicity but tasty recipe that gives crowd pleasing result for all!
This A&O collaboration with KellyBab creator and A&O ambassador Kelly Bramill now makes it even easier to make!