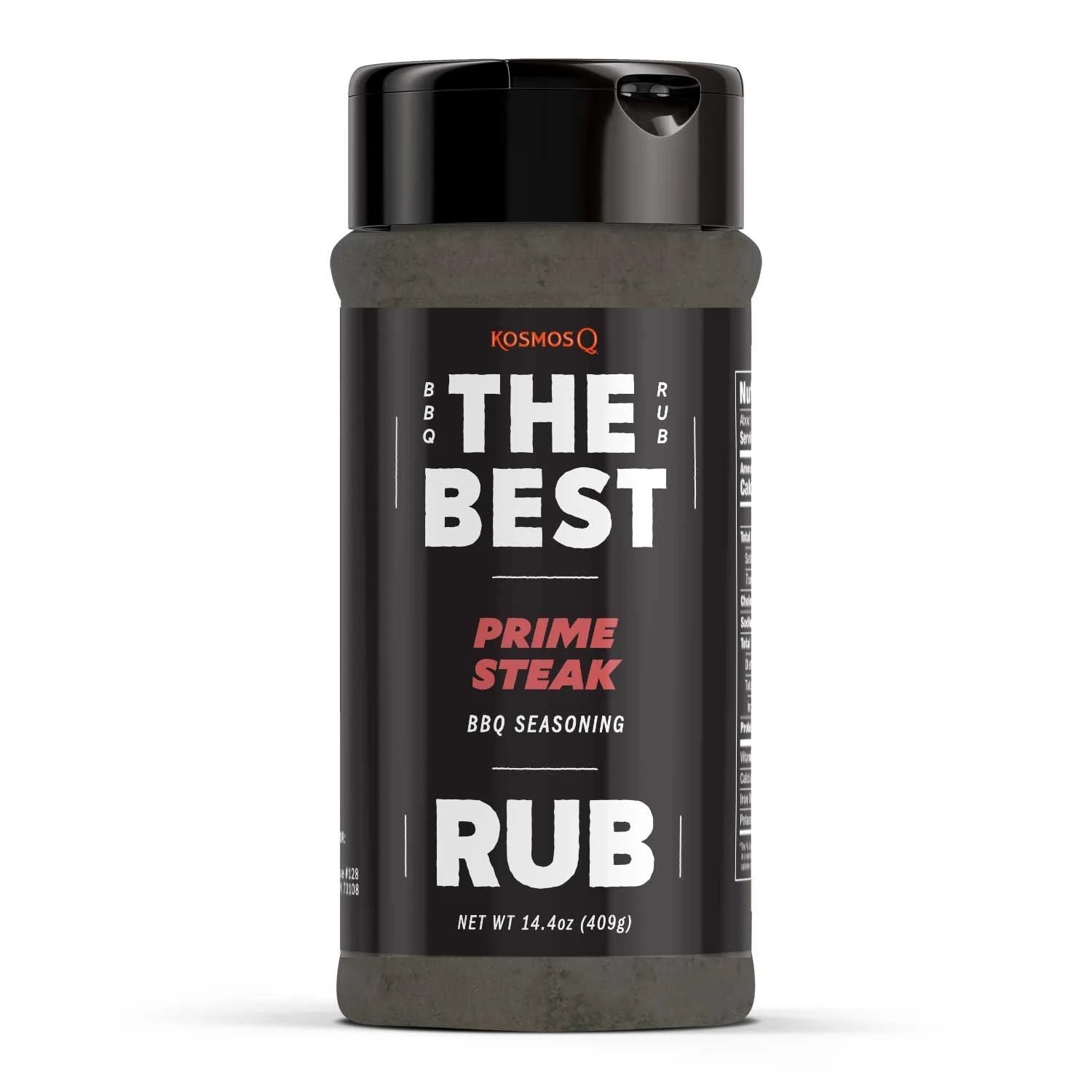 Kosmo's Q The best Prime Steak 14,4oz-409gr
Je hebt de rest geprobeerd, dus nu is het tijd om DE BESTE te proberen! Als je een eersteklas stuk vlees hebt, verdient het The Best Prime Steak Rub op de markt. Geactiveerde houtskool geeft deze unieke kruidenmix een over-the-top smaak en kleur die je moet zien (en proeven) om te geloven! Deze rub is ongelooflijk op steaks, maar het tilt ook spareribs en karbonades naar een hoger niveau. We zijn er zeker van dat dit de beste Prime Steak Rub wordt die je ooit hebt gehad.
PROBEER HET OOK – varkenskoteletten, borst, zelfgemaakte aardappelchips, ribben, kippendijen met bot, gebraden vlees … de opties zijn eindeloos!