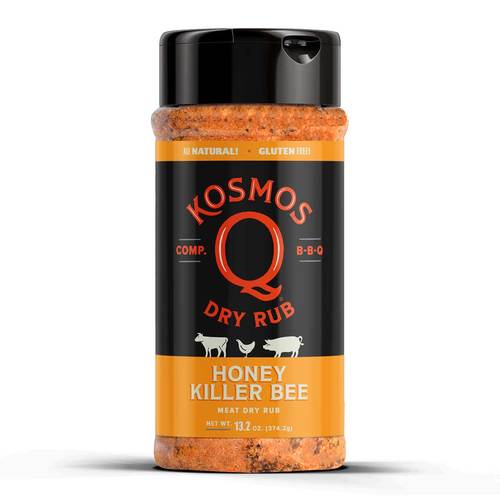 Kosmo's Q Honey Killer Bee Rub 13,2oz
Bekroonde Honey Killer Bee Rub voor roken, grillen en koken.
Misschien Kosmo's zoetste rub tot nu toe, dit is de perfecte manier om die zwoele honingsmaak toe te voegen aan letterlijk alle soorten vlees, licht of donker. Als je merkt dat je de pot moet zoeten om indruk te maken op die juryleden, of misschien gewoon je grill talenten laat zien aan die speciale "honey" in je leven, dan heeft Kosmo's Honey Killer Bee Rub precies wat je nodig hebt.