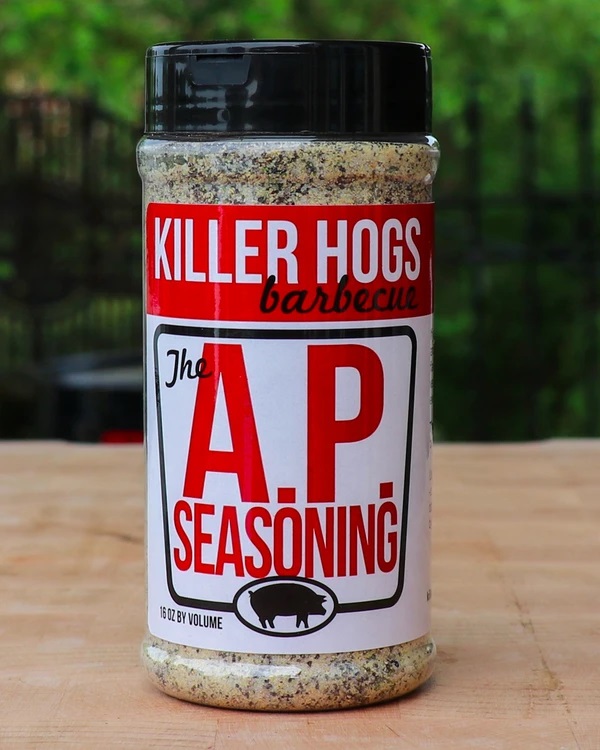 Killer Hogs The AP Rub 16oz
Dit is onze "All Purpose" Rub.
Als je serieus bezig bent met grillen en roken, heb je een smaakvolle en uitgebalanceerde smaakmaker nodig die veelzijdig genoeg is om overal voor te gebruiken.
De A.P. Seasoning werkt op varkensvlees, rundvlees, kip… zelfs op groenten.
Gebruik het alleen en houd het simpel – of gebruik het in combinatie met andere Killer Hogs Rubs voor een nog grotere smaak.
Ingrediënten: Zout, gedroogde knoflook, specerijen (rode en zwarte peper), mononatriumglutamaat, geraffineerde sojaolie, gedroogde peterselie en minder dan 2% calciumstearaat toegevoegd om aankoeken te voorkomen.
De productiefaciliteit waar Killer Hogs wordt geproduceerd, gebruikt geen producten die noten bevatten. De producten van Killer Hogs bevatten geen gluten, maar ze zijn niet vervaardigd in een glutenvrije faciliteit.