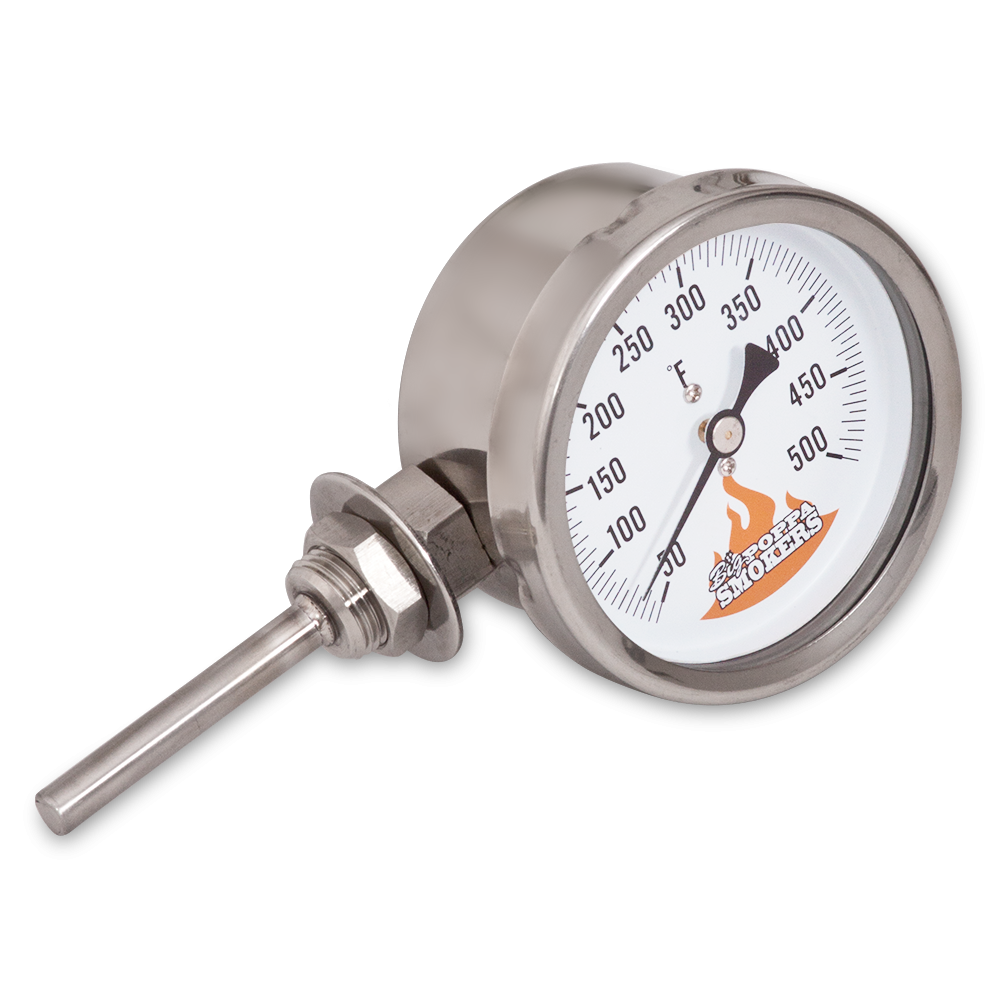 BPS Thermometer 939DRM
Get your meats to the pefect temperature with a BPS Thermometer. The thermometer rates up to 550 degrees and is stainless steel for durability.
Please Note: The Big Poppa Smokers Drum Smoker Kit includes a BPS thermometer and can be used as a replacement or a spare part. Designed to be used with the BPS Drum Smoker Kit.