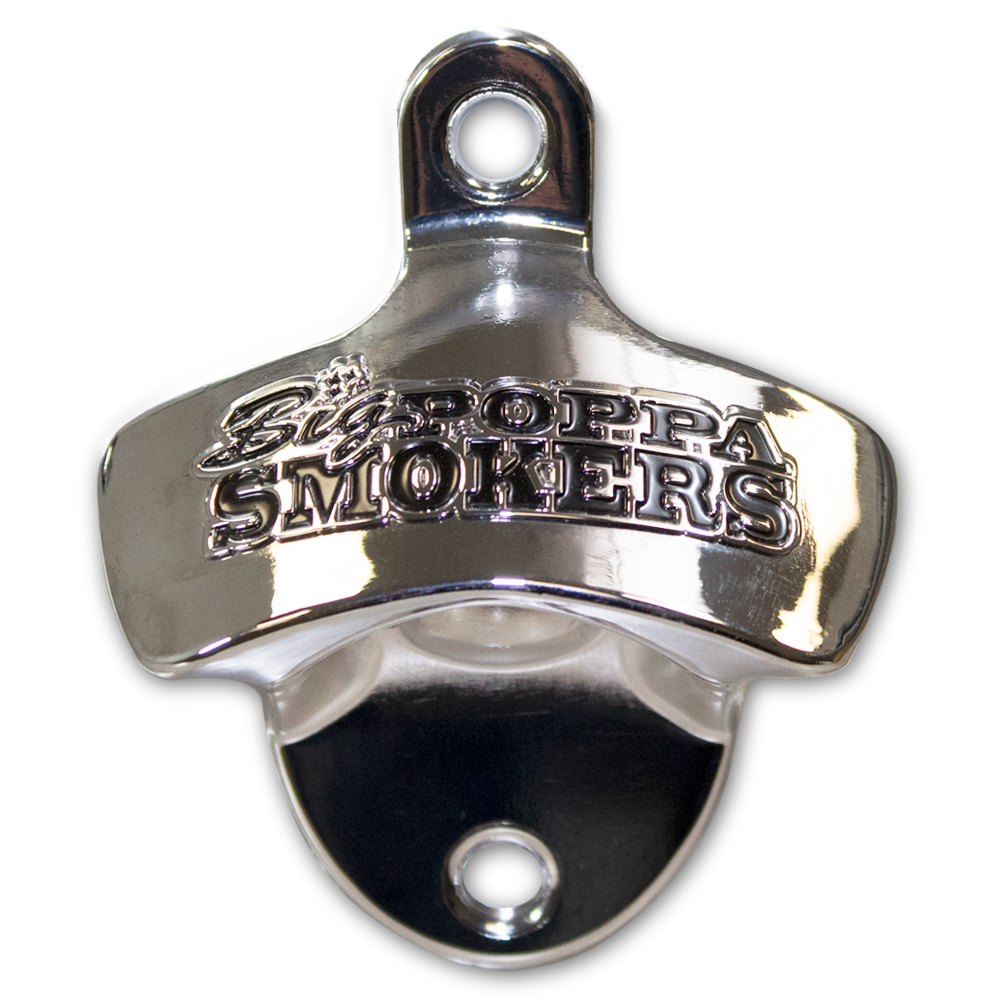 BPS Bottle Opener 909DRM
Have a handy bottle opener bolted onto your BPS Drum Smoker to quickly open your drinks. This bolt-on bottle opener is exclusively for use with the BPS Drum Smoker Kit. BUT! We have seen many customers bolt this bottle opener to their patios, RV's, coolers, and other places where a bottle opener might come in handy.
A bottle opener is included in all of the Big Poppa Drum Smokers, this bottle opener is used as a spare or replacement.
Please Note: Does not include necessary hardware for installation. The hardware is only included in the BPS Drum Kits.