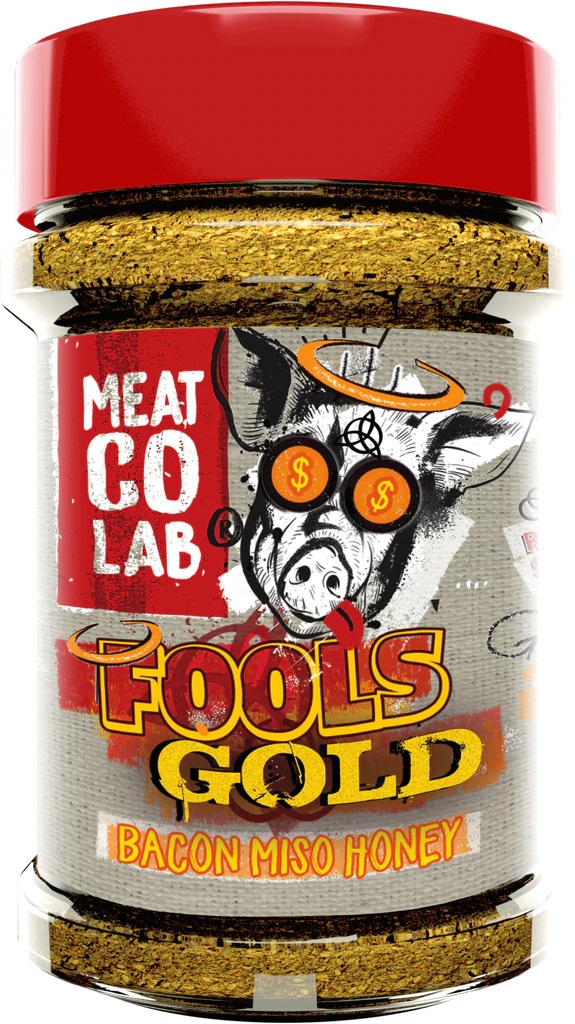 Angus & Oink Fools Gold 1,2 kgs
This product was developed with only one thing in mind!! Insane glaze for ribs, butts and chicken with golden colour and deep sweet umami heat.
We developed this product to maximise umami using the back notes of bacon, red miso and soy sauce powder. Sweetness from honey powder and coconut sugar brings a massive depth of flavour that will enhance pork and chicken to leave you salivating for more. We've kept a golden colour and not used paprika here so you can mix and blend with the likes of Sweet Bones & Butts or Feather Duster. Fools Gold will lift our pork and chicken rubs to the next level with an undercoat of umami like no other. You can use this rub on its own to and make the smoke from your BBQ work for you and deliver the natural smoke colour of great bbq.