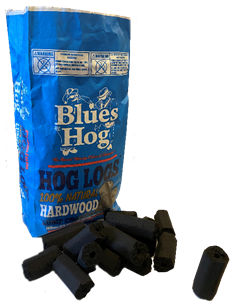 Blues Hog Natural Hog Log Charcoal 15,4lb-7kg
Blues Hog Premium Hog Logs are 100% natural hardwood, lump charcoal logs that burn clean and HOT to give you a true barbecue flavor!
Extruded hole in the center of the logs allows for maximum air flow to burn hotter with no dust. When it's time to crank up the heat, Hog Logs are the trusted fuel source for pitmasters!