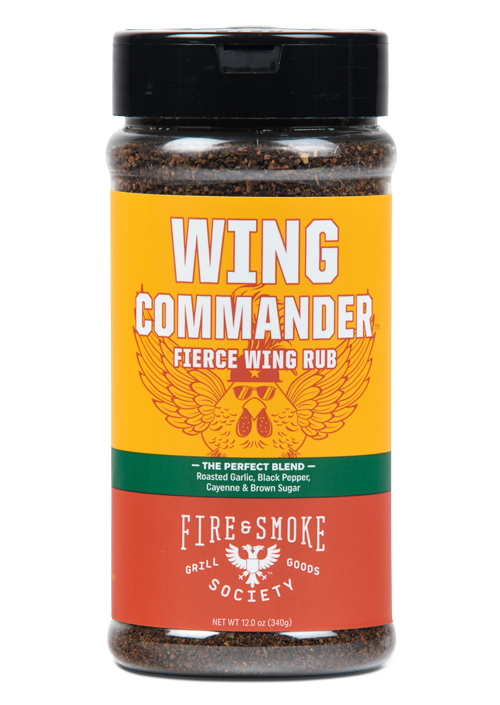 Fire & Smoke Wing Commander 340gr-12oz
Slam dunk for chicken wings (Hello!), and mighty fine as an all-purpose blend for other cuts of poultry and pork.
A spicy, seductive blend of roasted garlic, black pepper and cayenne (balanced with a touch of brown sugar) brings out the best in crispy wings (finish them with butter and hot sauce for added heat).