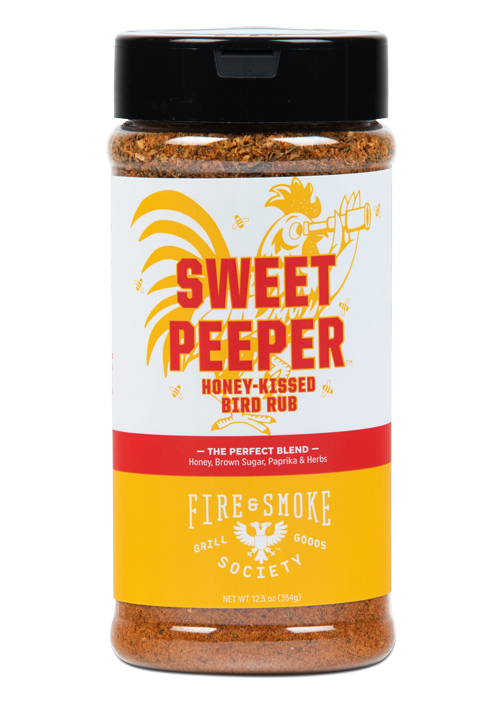 Fire & Smoke Sweet Peeper 354gr-12,5oz
This versatile blend infuses chicken and turkey (from quick-cooking breasts to a whole bird) with an addictive sweet-and-savory aroma. Try it as a seasoning for turkey burgers, or combine it with flour to use as coating for fried chicken. Pssst: It's also a delicious on ribs.
A signature blend of herbs and spices meld with honey and brown sugar to create our one-of-a-kind rub that serves up the sweet side of all cuts of chicken (grilled, roasted, and fried), turkey, and game.