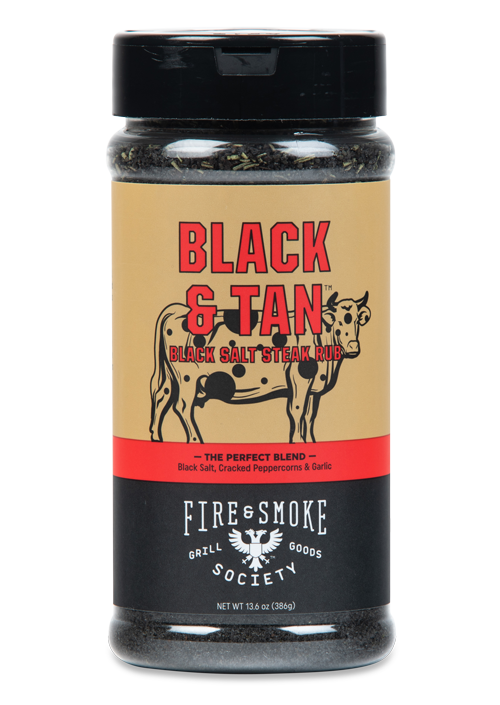 Fire & Smoke Black & Tan 386gr-13,6oz
Medium-rare, please. Our striking black blend was designed to give beef (especially steaks and brisket), lamb, pork, and game a delicious and dramatic looking bark that contrasts beautifully with a rosy interior.
Hawaiian black salt, cracked black pepper, rosemary, and garlic create an awesome looking rub that delivers robust and satisfying steakhouse flavors.