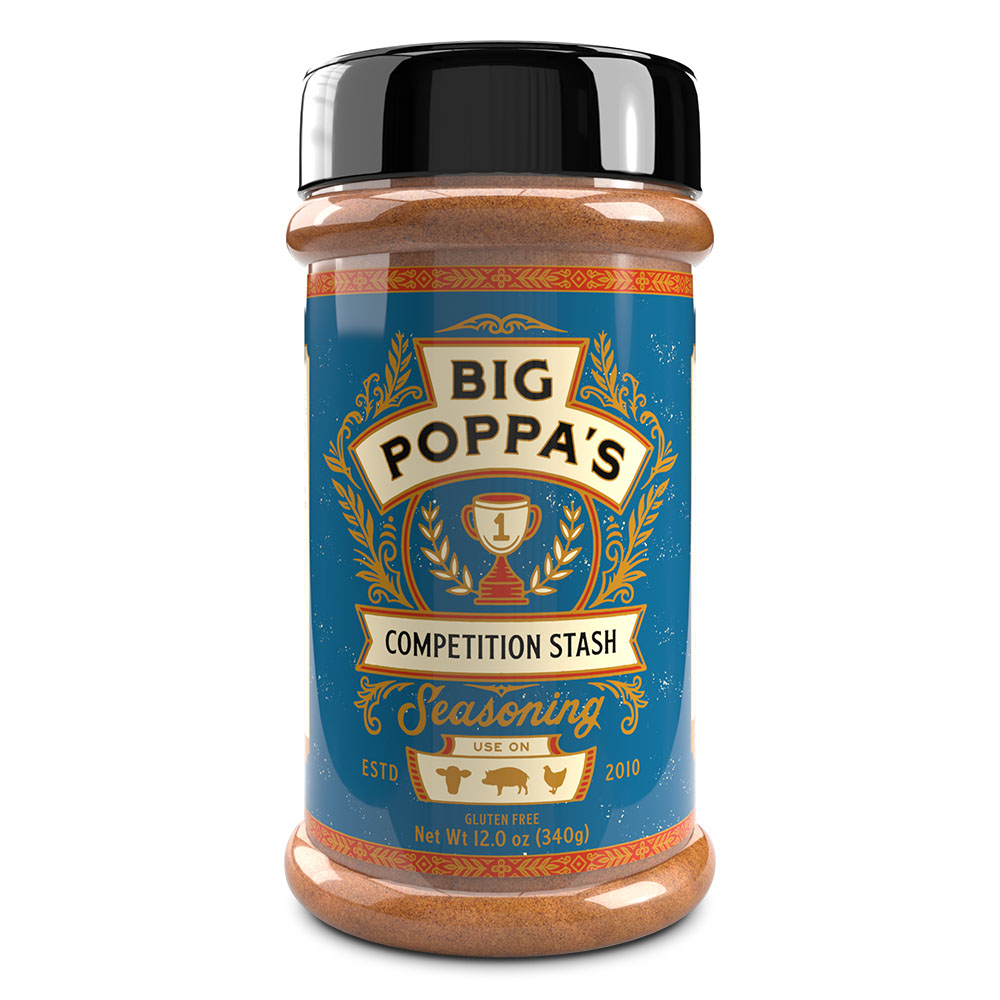 Big Poppa Smokers Competition Stash 12oz-340gr
Tried and tested on the competition BBQ circuit, Big Poppa's Competition Stash has proven to bring in results. Competition Stash is a blend of savory spices and quality sea salt created to boost the flavor of any protein it's used on. After years of testing this blend out in the BBQ circuit and winning hundreds of 1st place trophies, we're finally letting you in on the secret. 
Competition stash helps bring professional flavor to your backyard. Use this BBQ seasoning on ribs, pork chops, steaks, brisket, chicken thighs or wings. 
Gluten free
Pro tip: Apply literally on trim meat and allow 5-10 min for the spices to "mealt" before cooking.