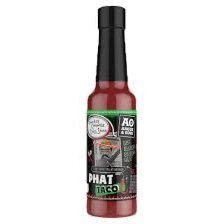 Angus & Oink Phat taco sauce 295ml
This Smokey Chipotle Sauce is packed with flavour! Contains only the best natural ingredients. Rated one chilli, as it does have some heat. Perfect with Totopos, Tacos & Enchiladas.
It's not too heavy on the heat but packs awesome chipotle flavour backed up by Mexican oregano, roasted pumpkin seeds and sesame seeds, garlic and sabroso!