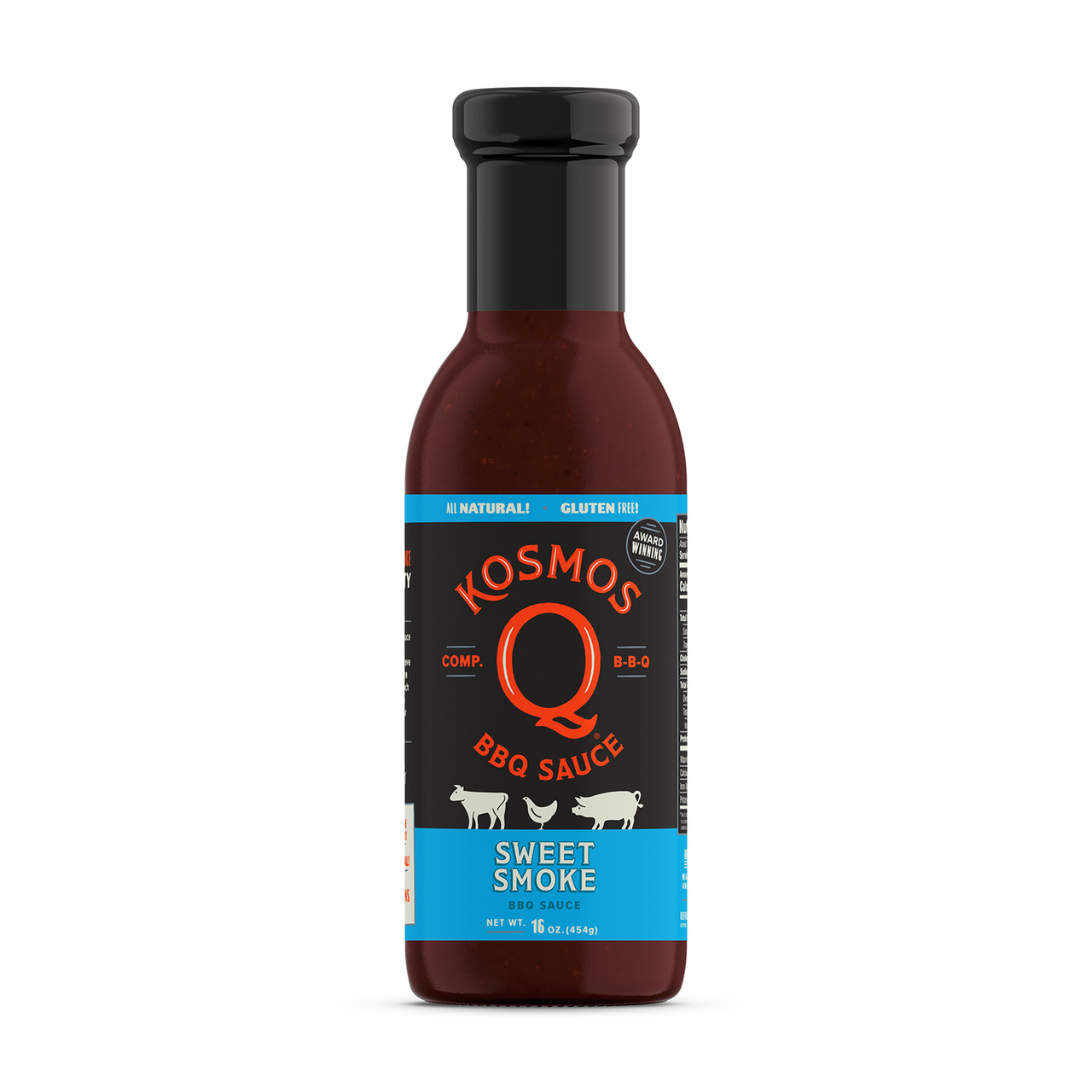 Kosmo's Q Sweet Smoke 15,5oz
A delicious sweet smoke BBQ sauce with character, that will blow your bbq socks off.
Enjoy sweet smoky flavor and take your barbecue pork to the next level.
The name pretty much says it all. Hints of pineapple, ancho chili pepper, and garlic all partner with natural savory smokiness to give your favorite meats that perfect smoky top-off. Bold, tangy and sweet, it goes best with ribs and pork butt. Kosmo's Q is the best and only way to truly get smoked out!