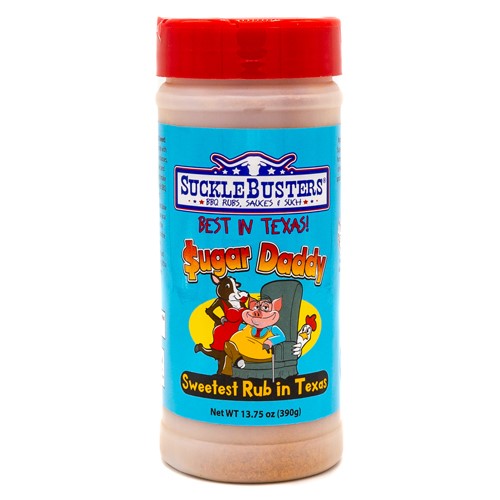 SuckleBusters Sugar Daddy BBQ Rub 390g-13,75oz
The sweetest BBQ Rub in Texas! This BBQ Rub has a whole 'lotta sweet! It is made with fruit sugars, molasses, honey powder, and a few extras to make the sweetest BBQ Rub in Texas! USe for low and slow BBQ cooking or use as competition finishing dust by grinding into a fine powder and sprinkle just before serving. It is a proven winner!
Flavor Profile: Sweet, sweet and sweeter!