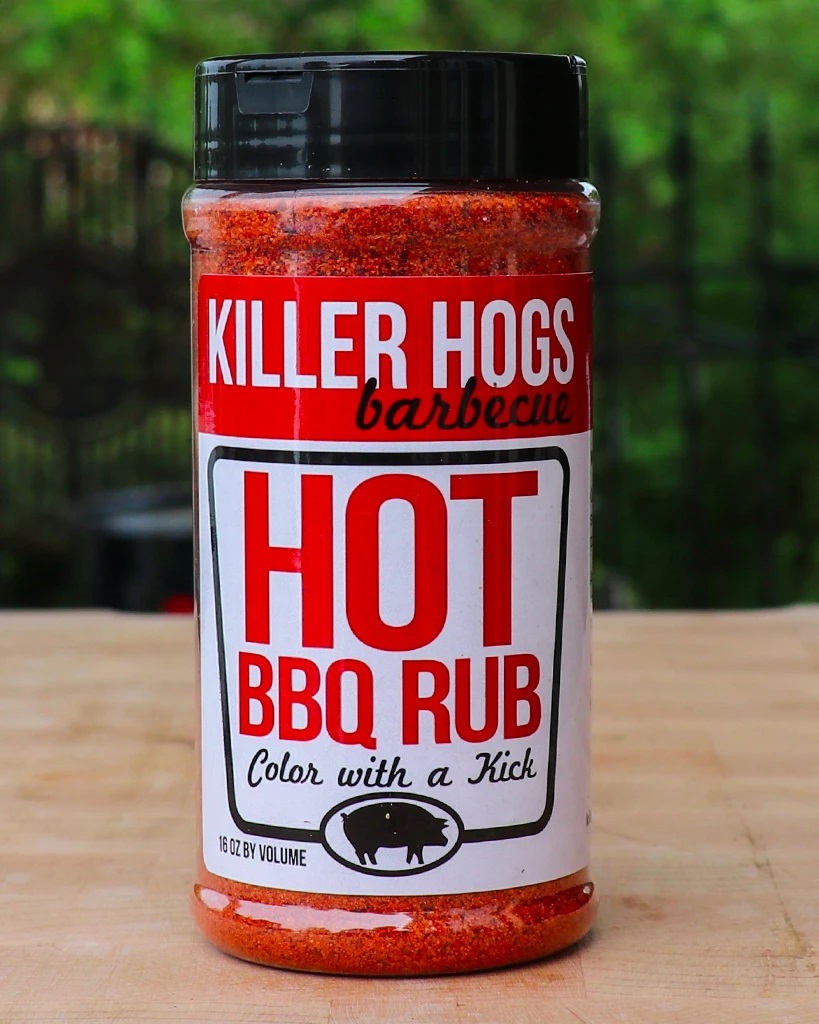 Killer Hogs The Hot Rub 12oz-340gr
"Color With a Kick"
We're packing heat.
This Hot BBQ Rub is a savory, sweet and spicy punch of power-packed flavor.
And you can't beat the pretty, mahogany color it gives to pork, beef, seafood, or poultry.
When you want to add a little kick to your BBQ, reach for Killer Hog's Hot BBQ Rub.
Ingredients: Salt, sugar, spices (red and black pepper), brown sugar, paprika, dehydrated garlic, dehydrated onion, disodium inosinate and guanylate, oleoresin paprika and less than 2% tricalcium phosphate added to prevent caking.
The manufacturing facility where Killer Hogs is produced does not use any product that contains tree nuts. Killer Hogs products do not contain gluten, but they are not manufactured in a gluten-free facility.