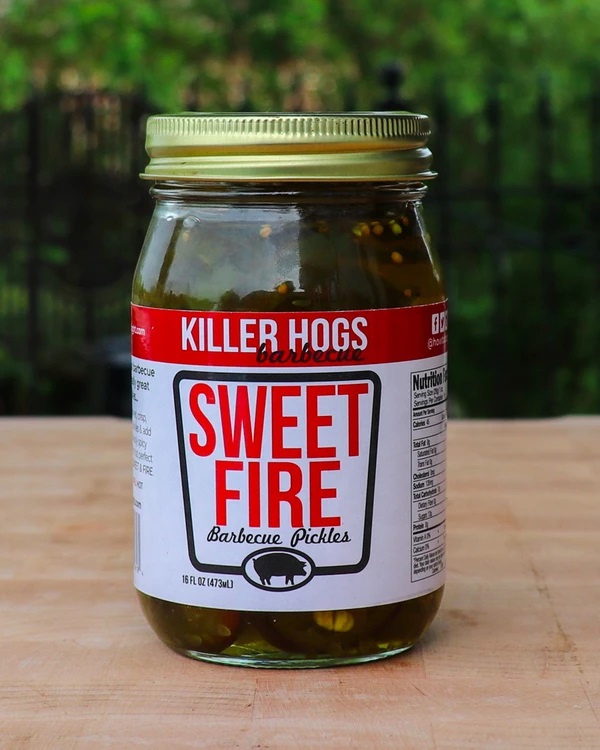 Killer Hogs Sweet Fire Pickles 16oz BBD 11-10-2023
We love pickles… but we're really picky. That's why we made an always-crispy pickle that is packed with flavor.
Killer Hogs Sweet Fire Pickles are sweet with a serious burn.
Ingredients: Pickles (cucumbers, vinegar, salt, alum, spices, sodium benzoate & polysorbate), sugar, pickled jalapeños (jalapeño peppers, water, vinegar, salt * a trace of calcium chloride), pickling spice (salt, spices, alum, dehydrated onion, oleoresin turmeric, spice extractives, polysorbate 80, citric acid, (EDTA 0.10%, TBHQ 0.02% as preservatives) & oleoresin paprika).
The manufacturing facility where Killer Hogs is produced does not use any product that contains tree nuts. Killer Hogs products do not contain gluten, but they are not manufactured in a gluten-free facility.