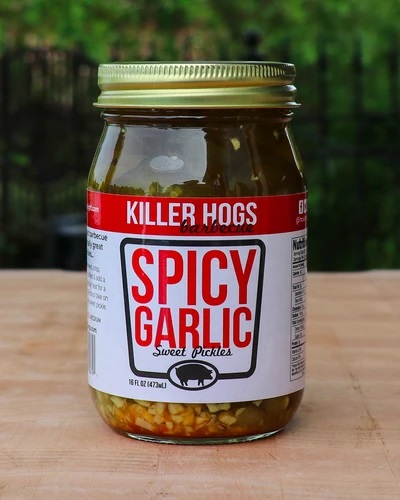 Killer Hogs Spicy Garlic Pickle Chips 16oz BBD 31-08-2023
Not your ordinary pickles…. they are packed with a little sweetness, a big punch of garlic and a good kick of heat…
These high-quality Pickle Chips are delicious, crisp and spicy.
Ingredients: Pickles (cucumbers, distilled vinegar, salt, alum, turmeric, spices, sodium benzoate & polysorbate 80), sugar, garlic, onion, & spice.
The manufacturing facility where Killer Hogs is produced does not use any product that contains tree nuts. Killer Hogs products do not contain gluten, but they are not manufactured in a gluten-free facility.