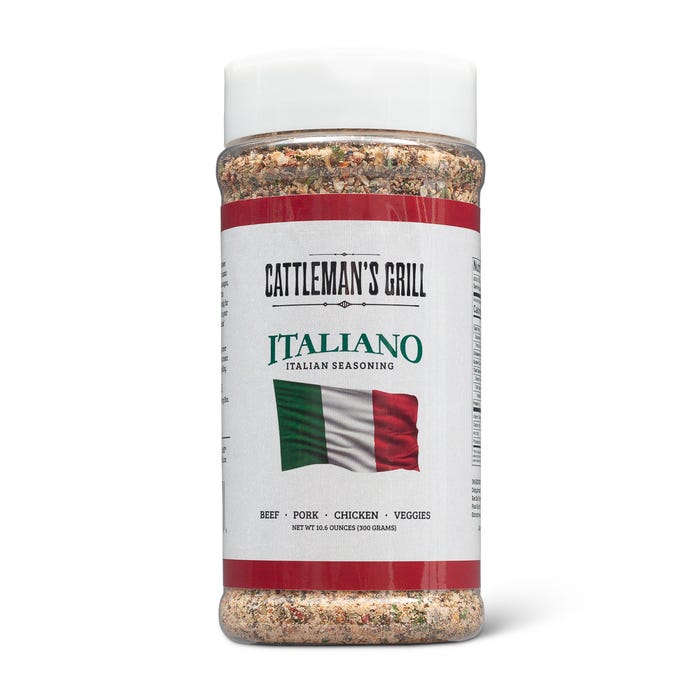 Cattleman's Grill Italiano 10,6oz-300gr
Cattleman's Grill Italiano Seasoning is a classic blend of herbs and spices that brings the garden fresh flavor of the old world to your favorite recipes.
Inspired by Bruce's family heritage, Cattleman's Grill Italiano seasoning makes a great addition to spaghetti sauce, pizza sauce, lasagna, salads, vegetables, and more. Add Italiano to your favorite ground meat (beef, pork, poultry) to make the best Italian sausage you have ever had! Perfect in meatloaf or meatballs or stirred into your a rustic bread dough. Available in 5 oz. shaker bottle.
Ingredients: sea salt, spices including oregano and basil, modified corn starch, dehydrated garlic, dehydrated bell pepper, dehydrated onion, parsley flakes, and spice extracts.
A healthy, all-natural choice!