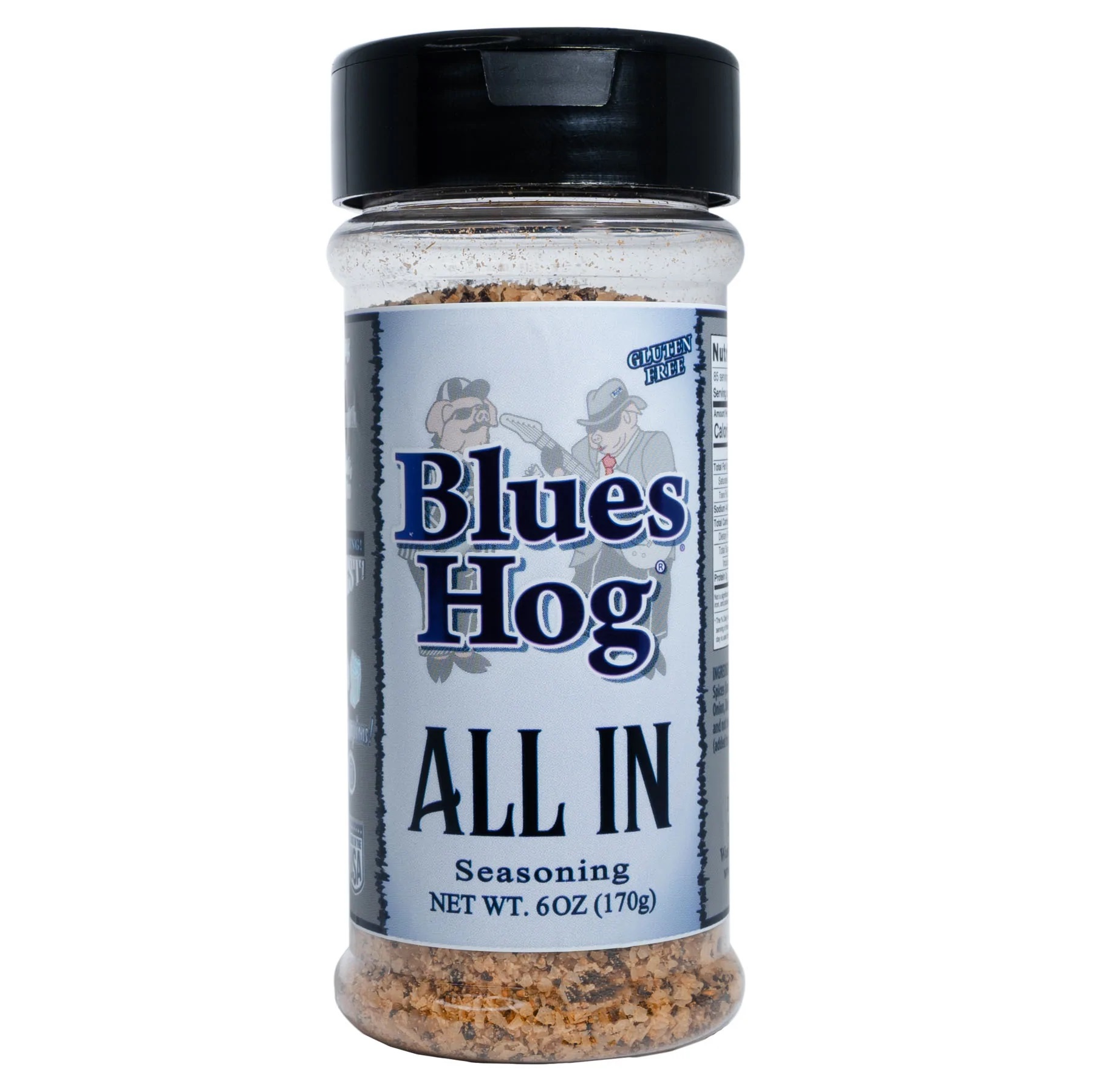 Blues Hog All In Seasoning 170gr-6oz
Blues Hog All In Seasoning will quickly become your "GO-TO" rub. Enhance it all with this well-balanced flavor. Whatever you choose to eat, this seasoning will take it to the next level! Anytime, Anywhere, on Anything! Make it the Best!
Best seasoning for vegetables, burgers, eggs, poultry, steak and popcorn!
Blues Hog gourmet dry rub seasonings are made of all natural, high-quality ingredients.