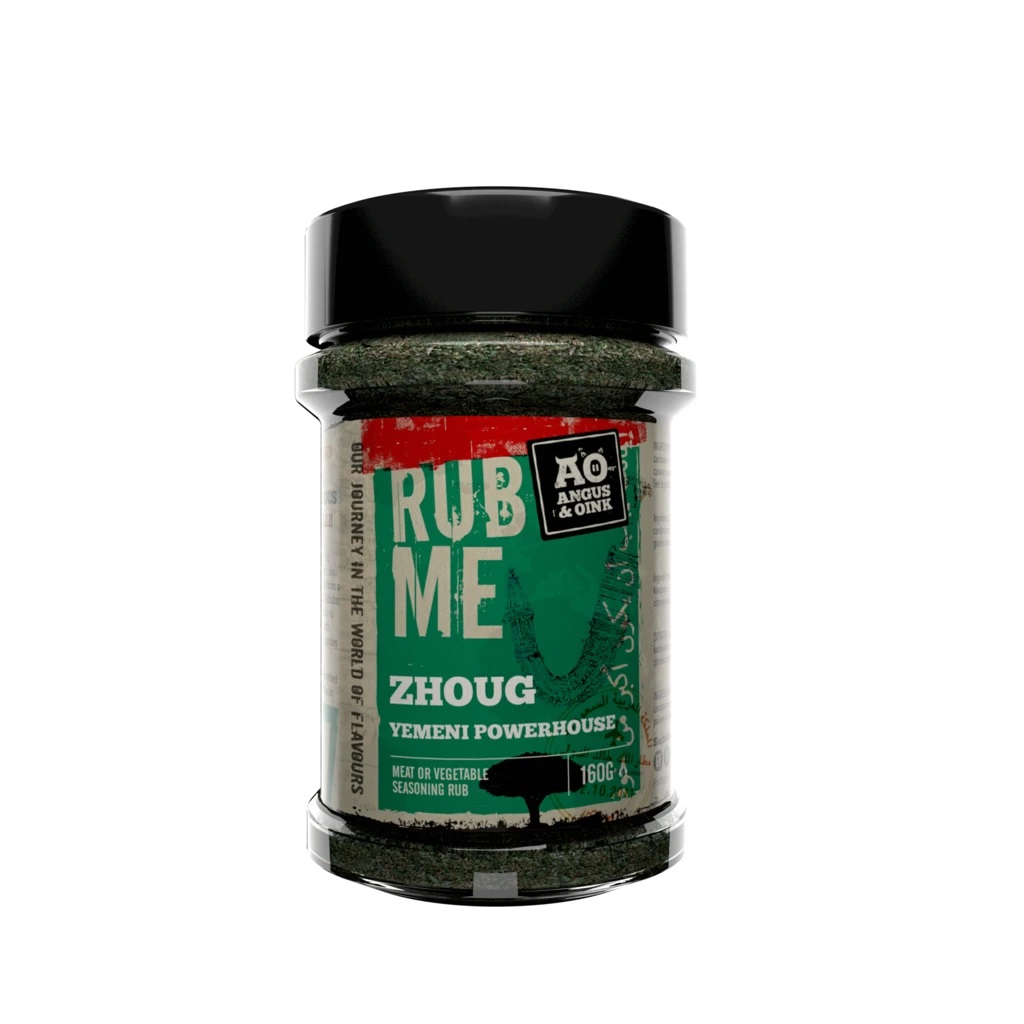 Angus & Oink Zhoug 160 gr
This Zhoug seasoning was developed with inspiration from our time in the Middle East. Pungent cardamom & coriander, freshness, green and herbaceous but with a kick of chilli.
Use our Zhoug Seasoning to season chicken, seafood, flatbread or to make a spicy salad dressing.