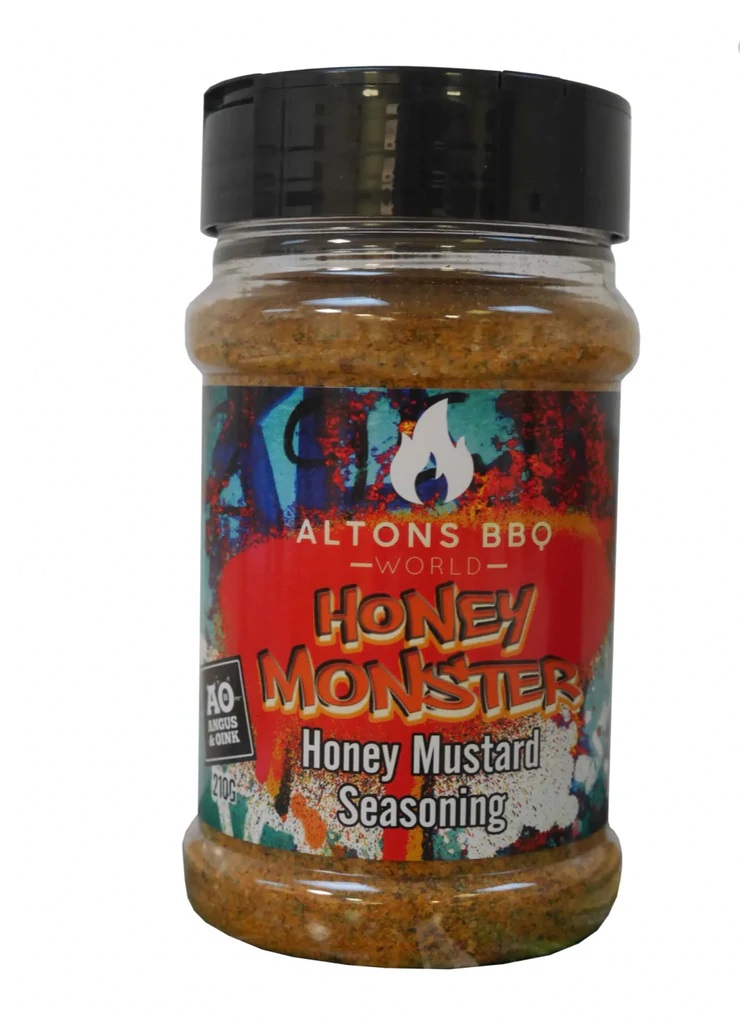 Angus & Oink Honey Monster 210 gr
Altons BBQ World Honey Monster – A Honey Mustard seasoning!
We have teamed up with the guys at Altons BBQ World to give you this honey mustard seasoning that bangs with the flavours of Carolina-style US BBQ.
Developed with pork and chicken in mind to give a sensational flavour for slow-cooked meats. Imagine succulent pork butts with a hint of Carolina sweetness, mustard tang, and a spicy finish. Use spice blend at approx 5% meat weight, cook indirectly for best results.