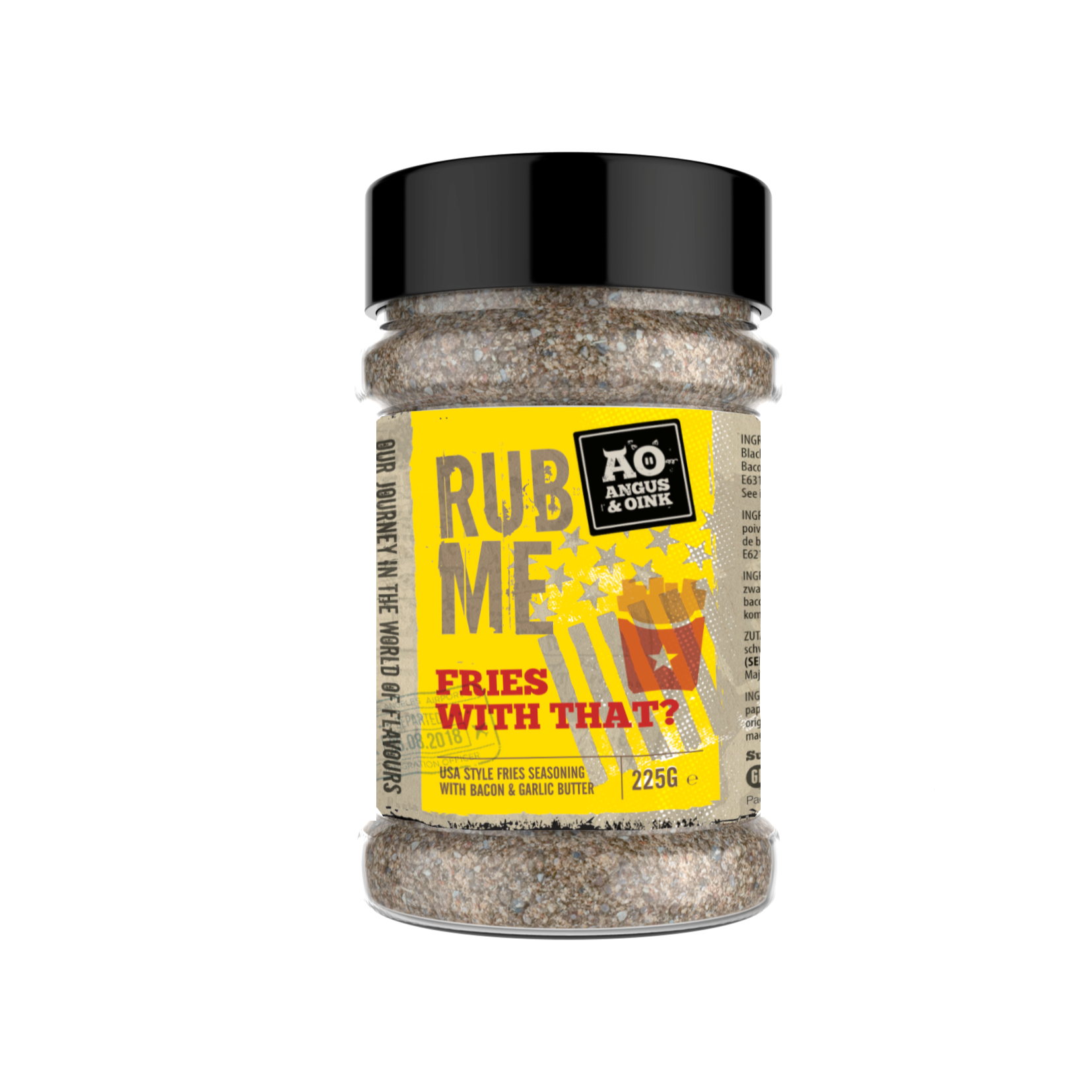 Angus & Oink Fries With That? 225 gr
We created this epic seasoning as a collaboration with our great friends at Down The Hatch, Edinburgh.
It's a taste sensation for fries, wedges, nachos, pop-corn and everything else in-between! With savoury rich flavours of garlic butter and bacon, what's not to love?!
Our USA style Fries Seasoning is best applied over hot, freshly cooked fries and tossed well in a bowl before serving. Then prepare to have your world, and your fries, well and truly rocked!
We think you're gonna want to SUPERSIZE ME on this one!