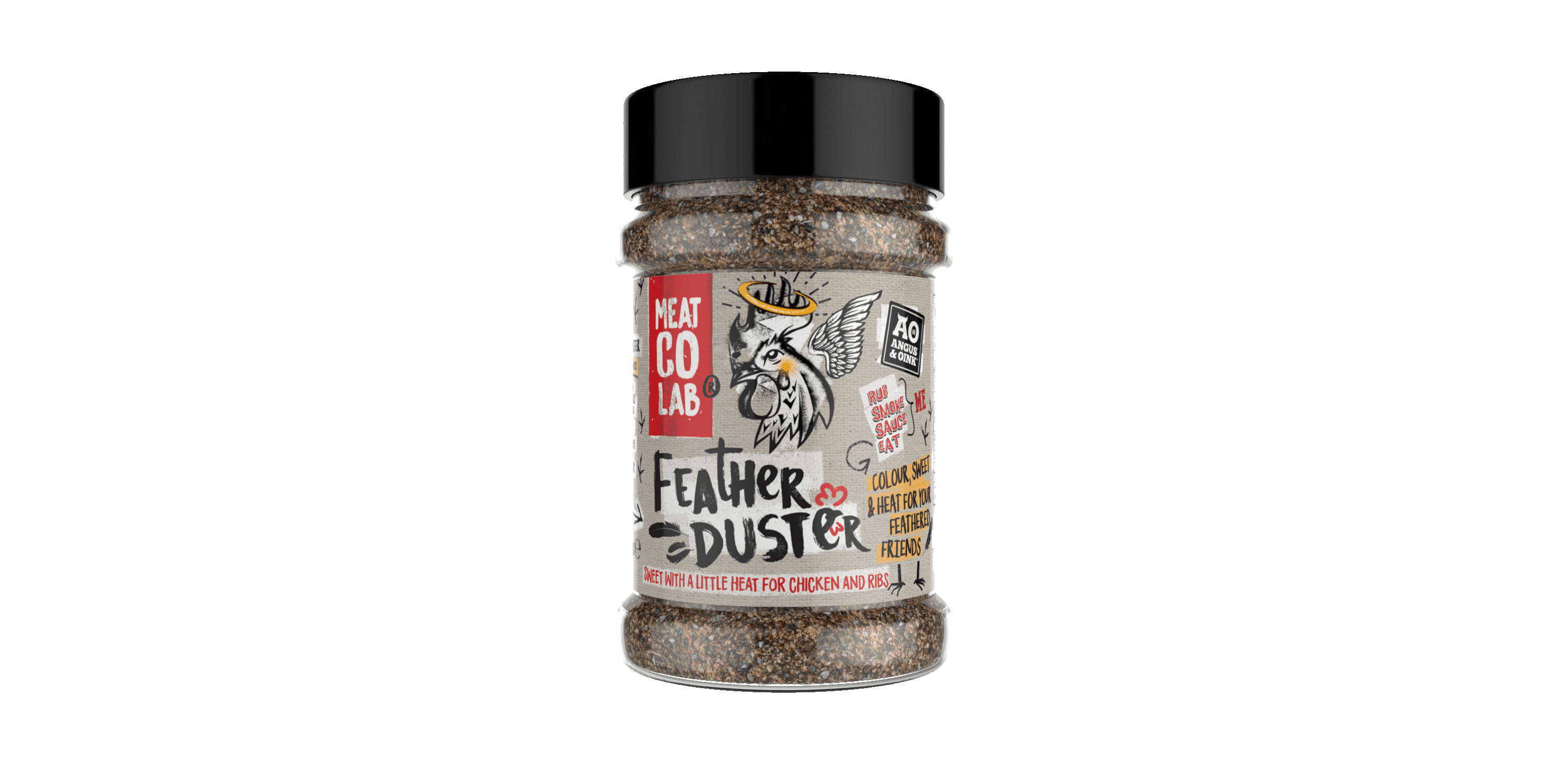 Angus & Oink Feather Duster 200 gr
This product was developed with only one thing in mind. Savoury flavour boosting colour madness umami master blaster!! Guaranteed to give you 38% more cluck you power.
With flavours of Paprika, Orange, Lemon and Chipotle this rub is sweet with a little heat and perfect for all your feathered friends. We also think it's epic on pork too!!
Feather Duster 200g is:
Gluten Free
Vegan Friendly
Contains: Celery