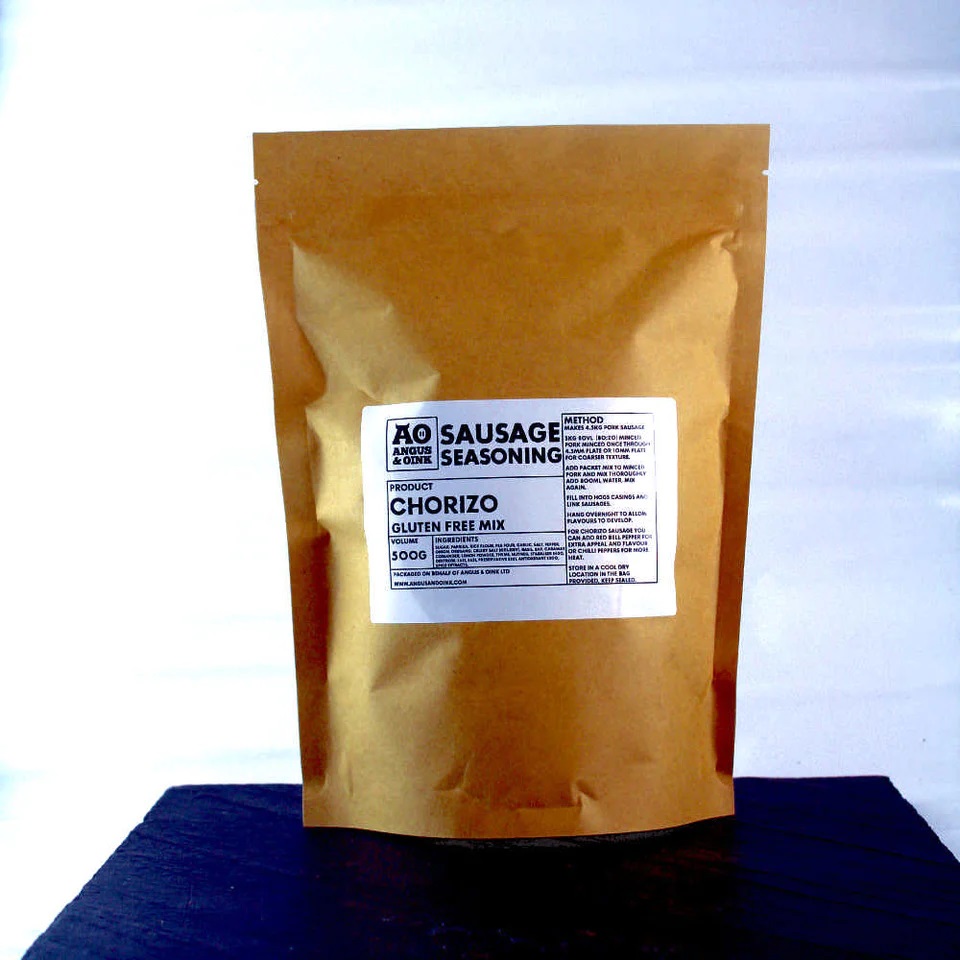 Angus & Oink Chorizo Sausage Mix 640gr
Argentine Style Fresh Chorizo GF Complete Mix 500g//Makes 5Kg Sausage
Each pack contains all the ingredients you need to make high quality butchery style sausages.
All you need to do is add meat and water, or feel free to add other fresh ingredients like bell pepper or extra chilli to make the sausage your own style!
Chorizo pack makes a sublime smoky and garlic rich fresh sausage with a herbal uplift.
Full Instructions on the pack.