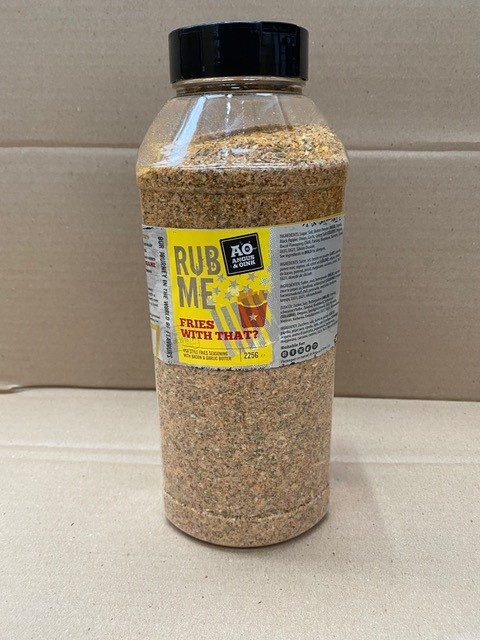 Angus & Oink Fries With That? 1,2 kg
We hebben deze epische smaakmaker gecreëerd in samenwerking met onze geweldige vrienden bij Down The Hatch, Edinburgh.
Het is een smaaksensatie voor friet, wedges, nacho's, popcorn en alles daartussenin! Met hartige, rijke smaken van knoflookboter en spek, wat is er niet om van te houden?!
Onze Amerikaanse Fries Seasoning kan het beste worden aangebracht op hete, vers gekookte friet en goed in een kom worden gegooid voor het opdienen. Bereid je dan voor om je wereld, en je friet, goed en echt te laten rocken!
We denken dat je ME hierin SUPERSIZE wilt maken!