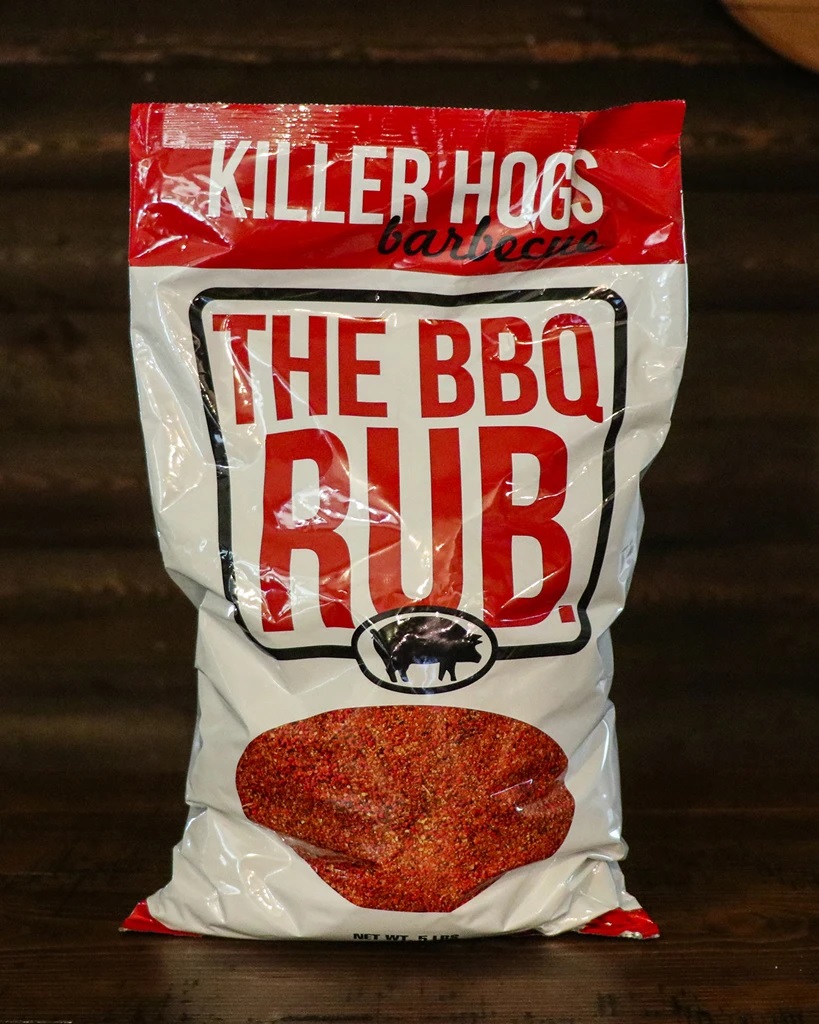 Killer Hogs The BBQ Rub 5lb
Killer Hogs Championship BBQ Team The BBQ Rub.
Je wint geen BBQ-kampioenschappen zonder het een en ander te weten over het kruiden van vlees.
En deze rub heeft het allemaal. smaak. evenwicht. zoetheid. en op het einde een leuke kick. Daarom is deze rub DE BBQ RUB periode.
Ingrediënten: Bruine suiker, suiker, paprika, zout, specerijen (rode en zwarte peper), gedroogde knoflook, oleohars paprika, gedroogde sinaasappelschil, natuurlijke smaak en minder dan 2% tricalciumfosfaat toegevoegd om aankoeken te voorkomen.
De productiefaciliteit waar Killer Hogs wordt geproduceerd, gebruikt geen producten die noten bevatten. De producten van Killer Hogs bevatten geen gluten, maar ze zijn niet vervaardigd in een glutenvrije faciliteit.