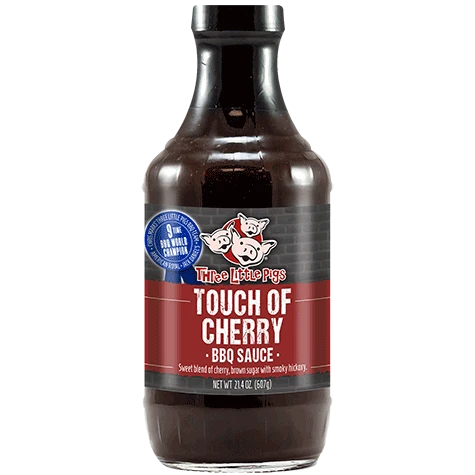 Three Little Pigs Touch of Cherry Sauce 21,4oz
Three Little Pigs Texas Beef BBQ Rub, handgemaakt door Chris Marks (9-voudig BBQ-wereldkampioen). De rubs en sauzen van Three Little Pigs hebben hem al meer dan 30 jaar geholpen BBQ-kampioenschappen te winnen. Zowel achtertuingrillers als BBQ-pitmasters vertrouwen op Three Little Pigs, elke keer weer voor resultaten van wedstrijdkwaliteit.
Touch of Cherry is een zoete mix van kersen en bruine suiker met een rokerige hickorysmaak.