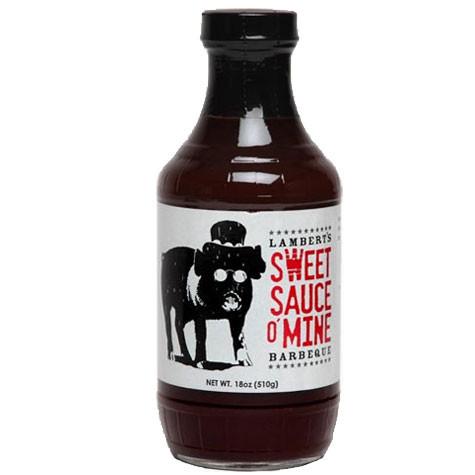 Sweet Sauce o'Mine 18oz-510g
Na 15 lange jaren … is hier de perfecte barbecuesaus. Lambert's zoete saus O'Mine: The Original.
Met een overheerlijke smaak, is Sweet Sauce O'Mine perfect voor al je eten zoals kip, rundvlees, brisket, rubs, zeevruchten, noem maar op. De perfect gemengde kruiden met een vleugje melasse voegen een verbazingwekkende smaak toe aan al uw gerechten. Sweet Sauce O'Mine is een prijswinnende saus waar BBQ chef-koks en BBQ-koks in de achtertuin bij zweren! Het is zo veelzijdig dat je ermee kunt grillen, glazuren of gewoon kunt gebruiken als een normale dipsaus. Hoe je Sweet O'Mine ook gebruikt, de heerlijke smaak zal je zeker doen verlangen naar meer! Je zult nooit meer zonder je Mississippi BBQ-saus willen koken.