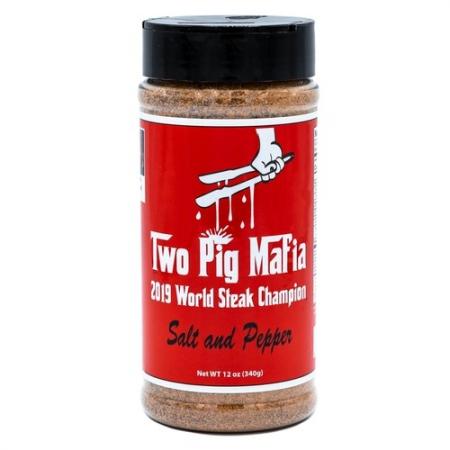 SuckleBusters 2 Pig Mafia Salt and Pepper 340g-12oz
Zout en peper, zo eenvoudig, maar zo complex als het op steaks wordt gekookt. Laat je niet misleiden door de naam – er is een wereld van verschil in deze melange en het blijkt dat Robby, die direct uit de poort wint, zijn winnende steak voortzet met meerdere Golden Tickets met dit product. Er zijn veel soorten zout en peper(s) en we hebben precies de juiste melange om je ticket te laten bellen.
Smaakprofiel: Zout en Peper
Hitteniveau: Medium (zwarte peper)
Gebruik op: Prime rib, borst, steak, rundvlees of elk ander BBQ-vlees
Ingrediënten: Zeezout, zwarte peper en kruiden.
– Geen MSG
– Natuurlijk glutenvrij