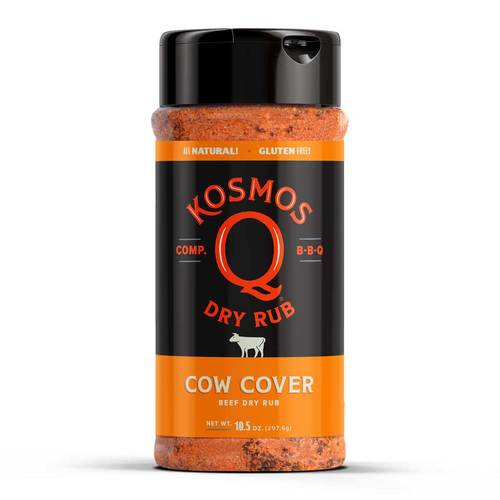 Kosmo's Q Cow cover Rub 10,5oz
De ultieme biefstuk of hamburger kruiden rub
De beste manier om deze rub te beschrijven, is rood en rijk. Met de kenmerkende smaak van chili peper, knoflook en ui, suiker en paprika, is deze heerlijke kruiden combo de beste manier om die perfecte smaakpapillen uit je rode vlees te halen. Of je nu T-bones of hamburgers grillt, Cow Cover is de beste manier om de meeste smaak uit je rundvlees te krijgen.