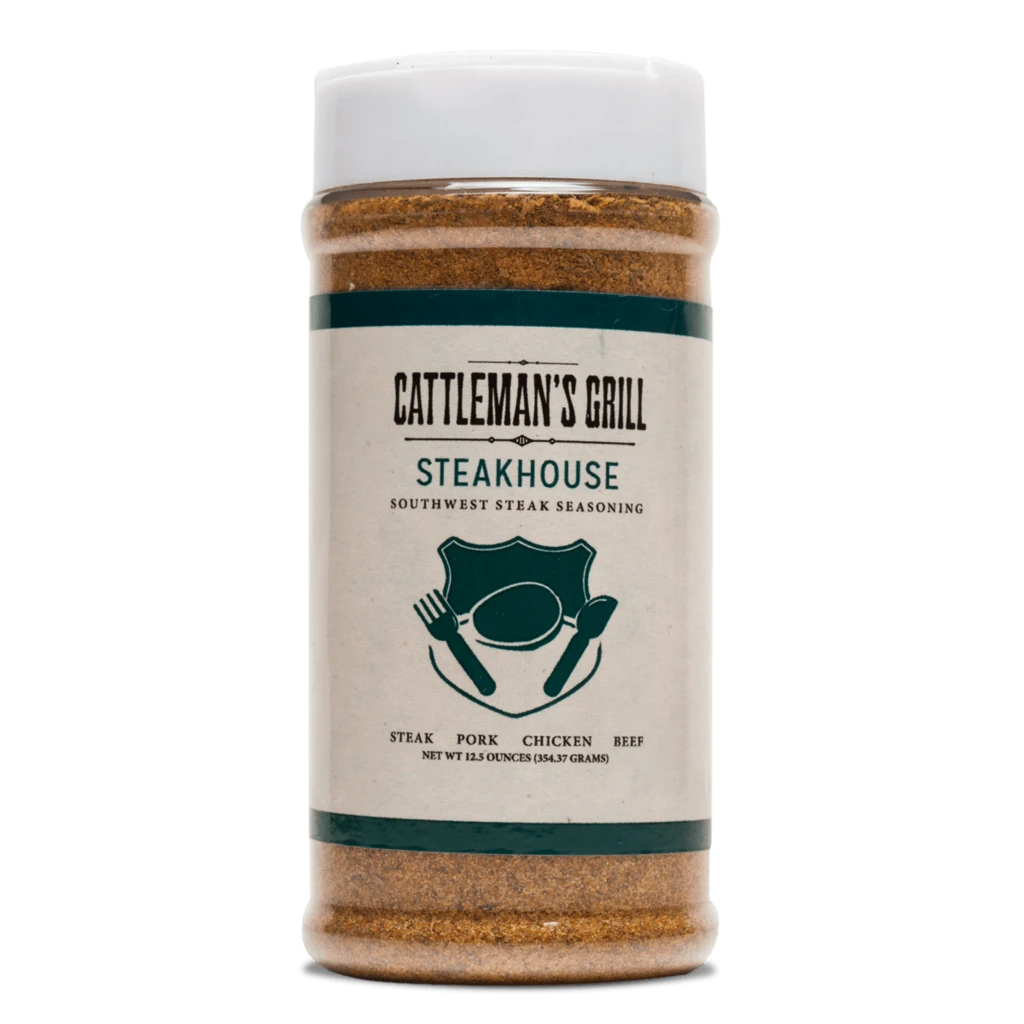 Cattleman's Grill SteakHouse 12,5oz-354gr
Cattleman's Grill Steakhouse-kruiden is een robuuste mix van westerse smaken, waaronder knoflook, ui, ancho-pepers en gerookte paprika.
Diners langs de weg zien er misschien niet veel uit, maar op de verharde paden naar het westen zijn ze de moderne versie van het kampvuur met de chuck wagon. Cattleman's Grill Steakhouse rub is een ode aan de open weg en de hongerige reizigers die op zoek zijn naar een goede maaltijd. Het is een stevige zuidwestelijke melange die perfect is voor steaks, karbonades en kip. Het is ook fantastisch op groenten, aardappelen en salades. Verkrijgbaar in 5oz. of 10 oz. shaker fles of 5 lb. zak.
Ingrediënten: koosjer zout, suiker, knoflook, gerookte paprika, ancho peper, ui, selderij peterselie, oregano en maïszetmeel.
Een gezonde, volledig natuurlijke keuze!