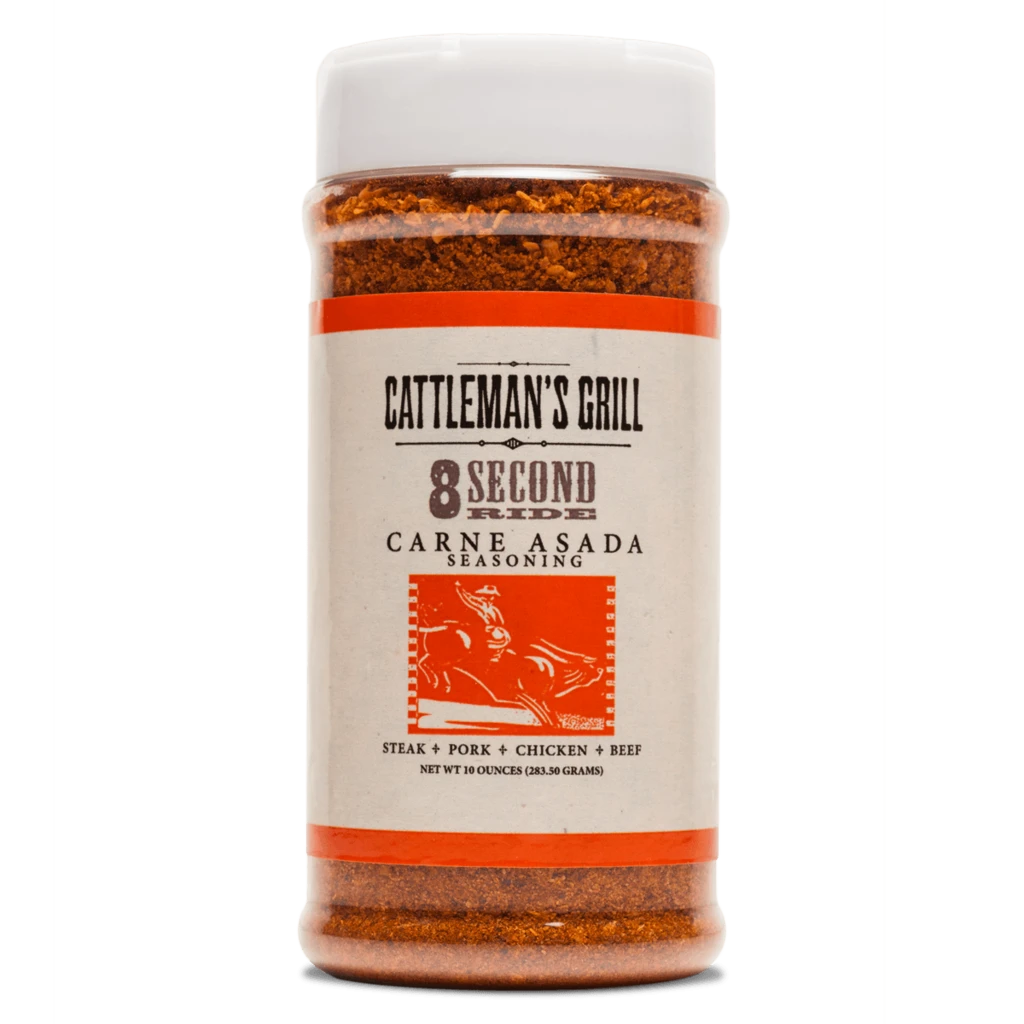 Cattleman's Grill 8 Second Ride Carne Aasda 10oz-283gr
Cattleman's Grill 8 Second Ride Carne Asada is onze meest pittige melange, gemaakt met de smaken van Latijns-Amerika: rode pepers, cayennepeper, knoflook en ui.
Carne Asada, een stand-by ten zuiden van de grens, betekent letterlijk 'gegrild vlees'. Het wordt traditioneel gemaakt met runderflanken, maar onze 8 Second Ride Carne Asada is een geweldige all-round smaakmaker voor steaks, varkenskarbonades, rund- en varkensgebraad, zeevruchten, buffels, garnalen, soepen, pizza, pasta, groenten, toegevoegd aan gebakken kip beslag of een kick toevoegen aan zowat elk zuidwestelijk of Mexicaans recept … wanneer en waar je maar wilt, neem je smaakpapillen mee voor een wilde rit!
Verkrijgbaar in 5oz. of 10 oz. shaker fles of 5 lb. zak.
Ingrediënten: zout, cayennepeper, rode peper, knoflook, ui en kruiden.
Een gezonde, volledig natuurlijke keuze!