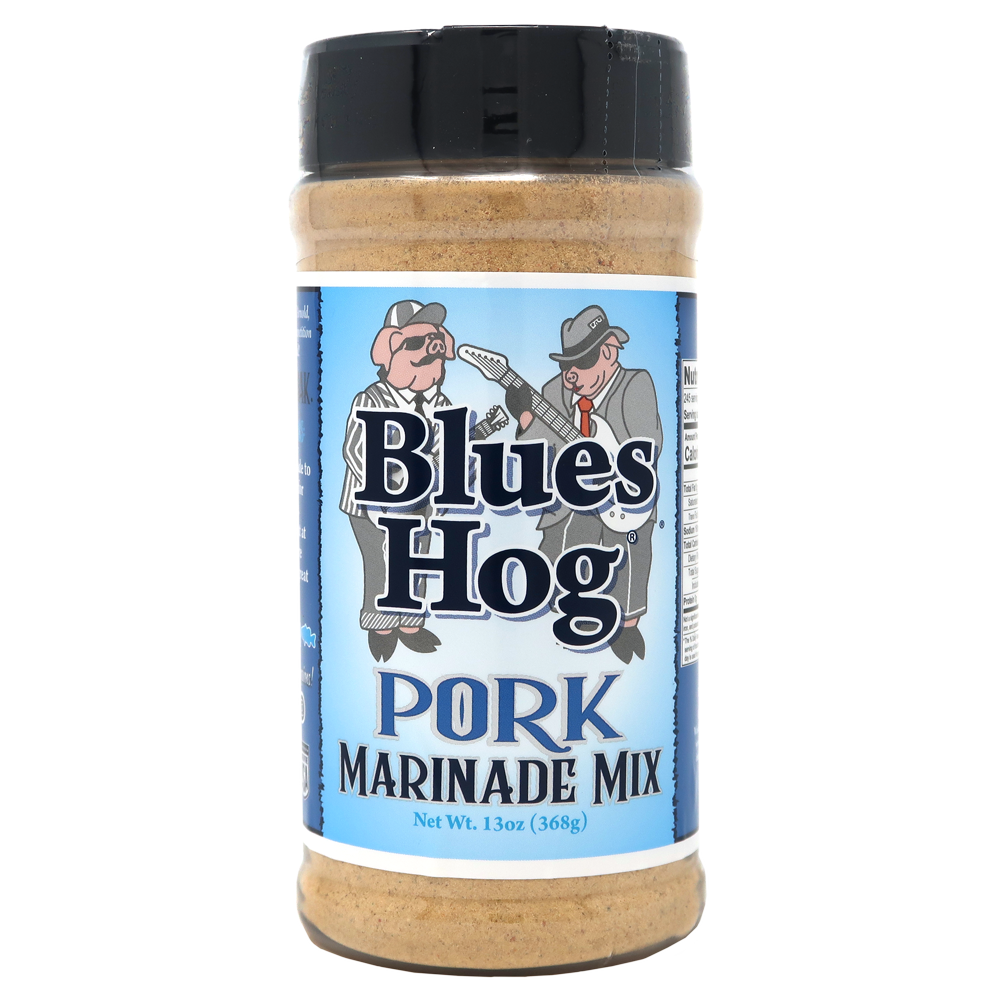 Blues Hog Pork Marinade Mix 13oz
Geef de smaak van varkensvlees een boost met Blues Hog Pork Marinade Mix.
Pekel, injecteer, geniet en geniet van de versterkte smaak op verschillende uw favoriete vlees. Perfect als marinade, injectie of zelfs Au Jus.
Voeg 1/3 kopje droge marinade toe aan 2 kopjes water of sap voor elke 15 pond vlees. Dompel of injecteer vlees minstens 30 minuten voor het koken/grillen.