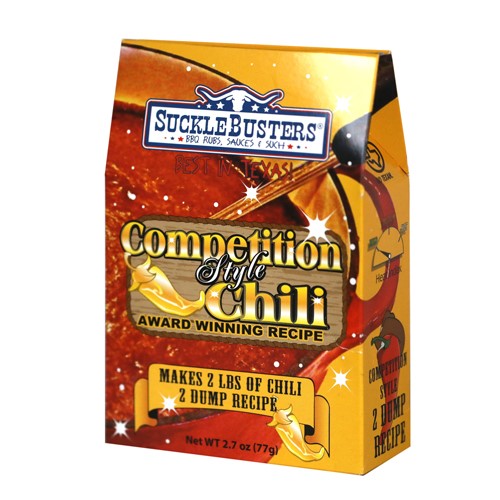 SuckleBusters Chili Kit – Competition Style 2 Dump 2,7oz
Just like they do it in Terlingua TX. Mild heat level, recipe on the box.
Chili Kit Competition Style 2.7 oz – 2 Dump Chili Kit, makes 1 kgs of the famous Texas Red Chili. The secret is in the special blend of spices and chile powders plus the 2 step recipe included on the box. This recipe has been used for years to win chili cookoffs all over the country. Now you can make that same award-winning chili at home or take it to your favorite cookoff.