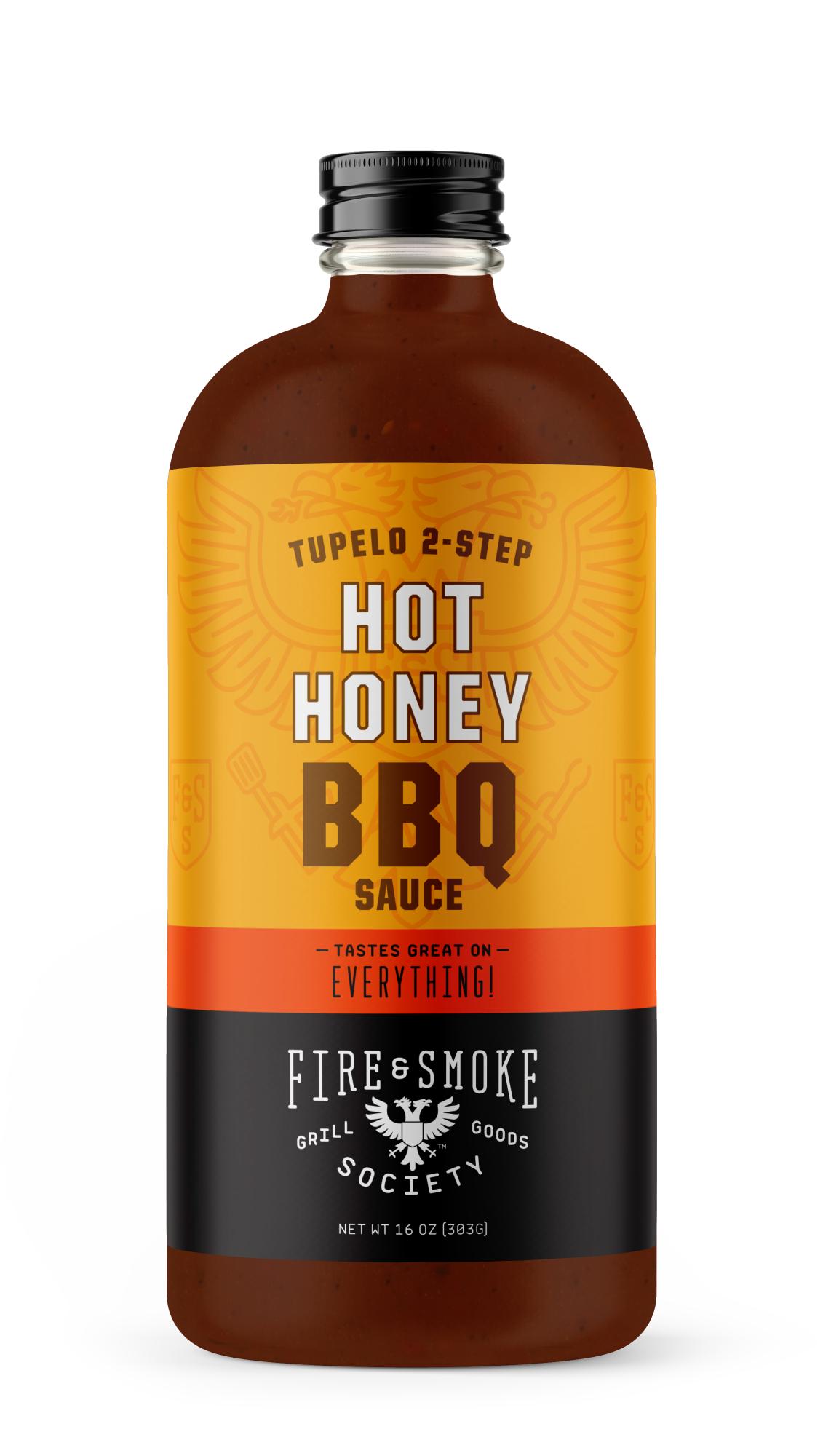 Fire & Smoke Hot Honey BBQ Sauce 16oz
With a bite of black pepper and kiss of honey, this tangy, satisfying sauce is our riff on a Southern classic, and delicious on all cuts of poultry, pork, and beef. Also delicious on scrambled eggs!
Instructions for Use:
Marinade:
Generously coat meat with Tupelo 2-Step and marinate for at least 30 minutes at room temperature or up to 24 hours in the refrigerator (allow meat to come to room temperature before grilling over indirect heat).
Sauce:
Brush meat with Tupelo 2-Step during the last 5-10 minutes of grilling over direct heat, flipping as needed for even browning. Serve with additional sauce on the side.