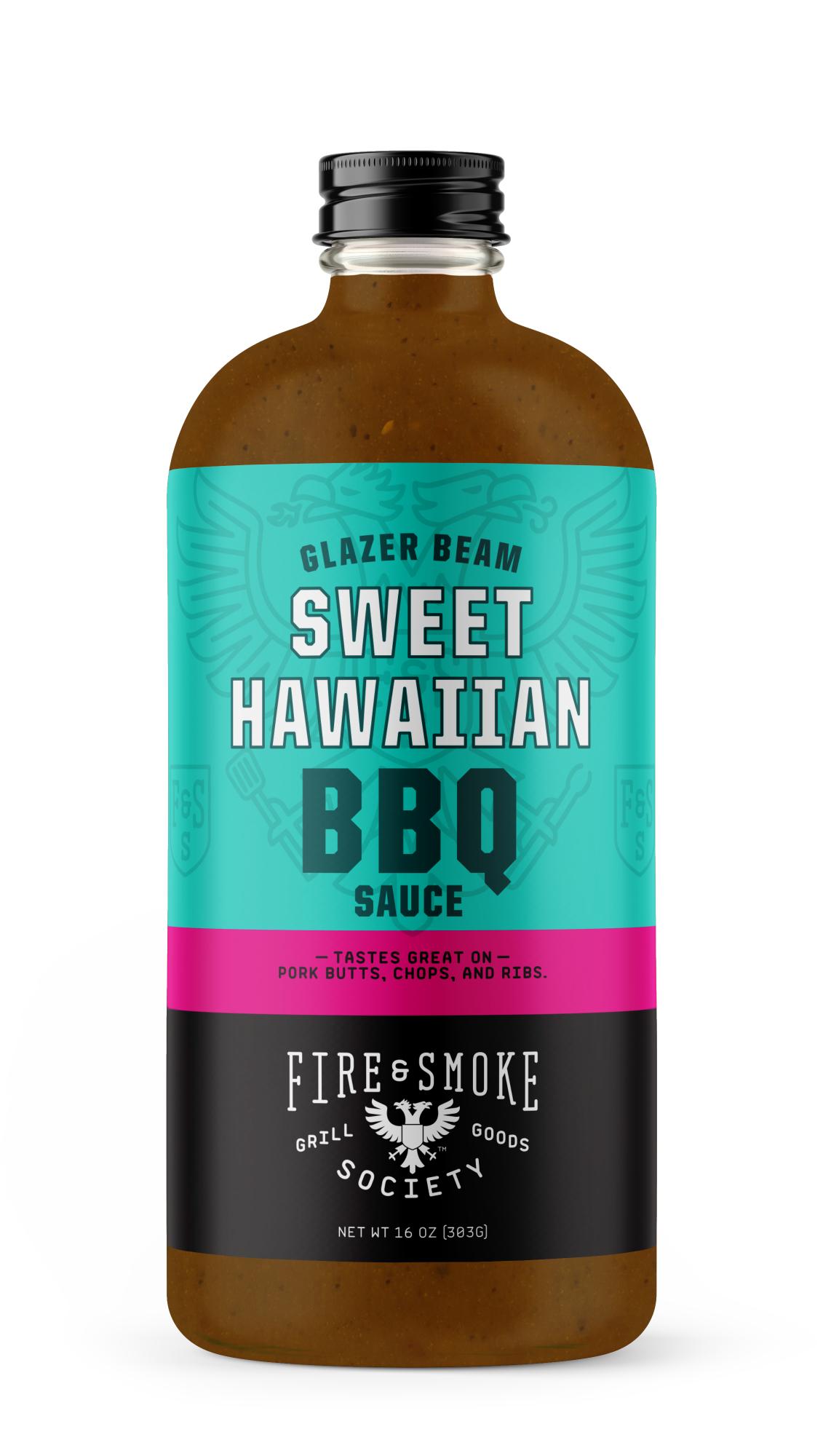 Fire & Smoke Sweet Hawaiien Sauce 16oz
A tropical wave of pineapple and fresh citrus juices meld with a peppery tomato base to brighten up poultry or pork. Your chicken fingers never had it so good.
Instructions for Use:
Marinade:
Generously coat meats with Glazer Beam and marinate for at least 30 minutes at room temperature, or up to 24 hours in the refrigerator (allow meat to come to room temperature before grilling over indirect heat).
Glaze:
Brush meats with Glazer Beam during the last 5-10 minutes of grilling over direct heat, flipping as needed for even browning. Serve with additional sauce on the side.