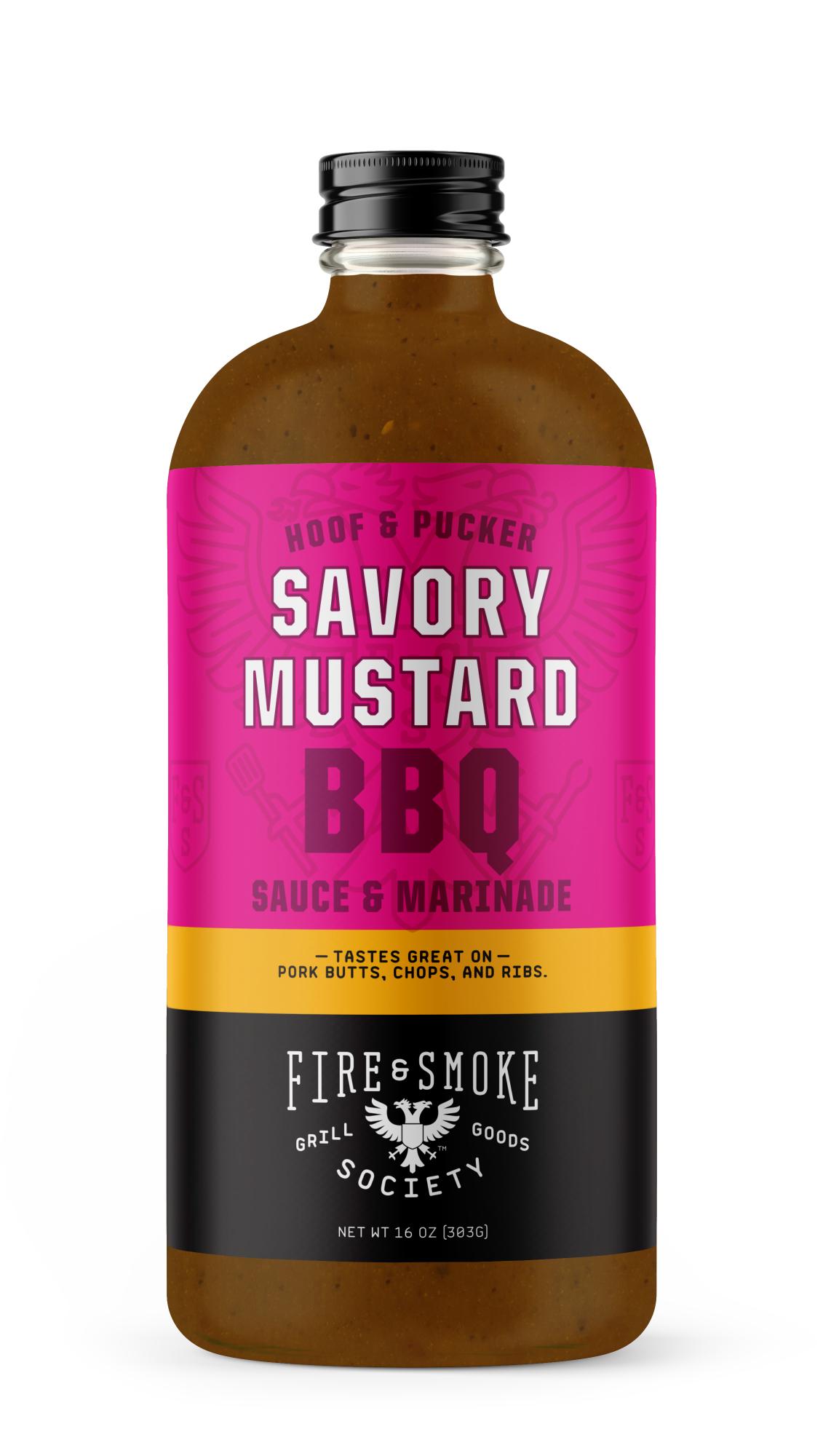 Fire & Smoke Savory Mustard Sauce & Marinade 16oz
Two kinds of mustard (whole grain and Dijon), brown sugar, and apple cider vinegar create the perfect marinade (and/or glaze) for smoked pork shoulders, chops, and ribs.
Instructions for Use:
Marinade:
Generously coat pork shoulder (and other cuts) with Hoof & Pucker and refrigerate a day before cooking. Allow meat to come to room temperature before cooking.
Sauce:
Brush meats with Hoof & Pucker during the last 5-10 minutes of grilling over direct heat, flipping as needed for even browning. Serve with additional sauce on the side.